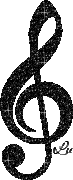 Listen To Music
For best quality use a good set of speakers or headphones
Asterisk (*) designates music for film
The Scarecrow (a chamber opera in two acts)
Based on a short story by Nathaniel Hawthorne

University of Texas at Austin - Live Performance on 02/24/06
Conducted by Joseph Turrin - Directed by Robert DeSimone
For best quality use a good set of speakers or headphones
The Scarecrow Overture
The Scarecrow - Act One
The Scarecrow - Interlude
The Scarecrow - Act Two


The Scarecrow production photos at:
Sara and Ernest Butler Opera Center
University of Texas at Austin





Commissioned by the Cathedral of Saint John the Divine in New York
"That Thing, which makes the vastness bearable" for solo voice and chamber orchestra
Text by Ann Druyan (the widow of astronomer Carl Sagan)
in collaboration with Joseph Turrin


A NEW LIFE (Final Scene and Credits) _ Paramount Pictues _ Directed by Alan Alda
Music by Joseph Turrin


The evolution of a painting by Susan DeConcini with music by Joseph Turrin


Sadie Thompson _ 1928 silent film classic. Music by Joseph Turrin
Starring Gloria Swanson, Lional Barrymore and Raoul Walsh
Roger Ebert "Thumbs Up Award" for the score presented by Roger Ebert


4 Miniature film cues by Joseph Turrin


I have been honored to be in touch with Justice Ginsburg since 2018. Our correspondence started with an invitation
I made to her about my WW1 Cantata premiered in Washington, DC. Her letters to me will always be cherished
as she often referred to me as Composer Joe. I wanted to thank her the short but heat felt friendship
we had and decided to pay tribute to her In the best way I could.


Prelude for Annette for Solo Piano
Composed in memory of Annette Herfurth
Based on 7 notes aligned with the 7 letters in her name
C C# C# E G G E


Cantata - And Crimson Roses Once Again Be Fair
Based on poetry from WW1. Washington, DC premiere (November 2018)
Commissioned by Musica Viva NY, Washington Master Chorale and New Orchestra of Washington


Nationally recognized composer Joseph Turrin was invited to H.B. Whitehorne Middle School (Verona, NJ)
to teach students about composition and to involve them in the creation of an original piece of music. In this exercise,
three students each pick one note on the piano and Turrin shows them how those notes could be turned into music.


Festival Music by Joseph Turrin commissioned by members of the New York Philharmonic
for the Golden Pavilion 600th year anniversary in Kyoto, Japan.
National broadcast of ceremony on Japanese TV.
Based on Handel's Water Music since the Pavilion is on the water.
Scored for string quintet, brass trio and piano (1997)
Three silent films with scores by Joseph Turrin
Broken Blossoms (1919), Diary of a Lost Girl (1929), Intolerance (1916)
Copyright © 2004 by Joseph Turrin Music